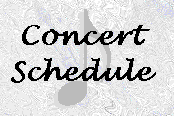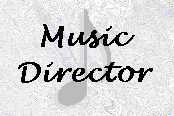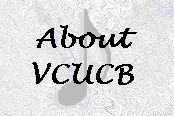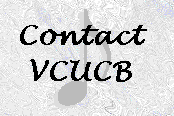 Valparaiso Community/University Concert Band
Prof. Jeffrey Scott Doebler, Phd., Conductor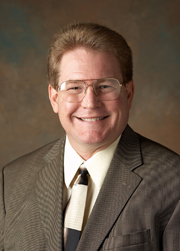 Jeffrey Scott Doebler serves as director of music education and bands at Valparaiso University, where he also conducted the Handbell Choir from 1992-2000. His previous experience includes public school teaching in Emmetsburg, Iowa, and Shakopee, Minnesota, as well as graduate teaching assistantships at Valparaiso University and the University of Minnesota. He is equally effective when working with younger students, older students, and professional musicians. Dr. Doebler holds music education degrees from Luther College (B.A.), Valparaiso University (M.M.), and the University of Minnesota (Ph.D.). He is a native of Palatine, Illinois.
Professor Doebler's career of more than 30 years in music education has achieved a unique balance of conducting, teacher preparation, leadership in the profession, and working with musicians from the beginning through professional levels, but all aspects of his vocation have had an ultimate focus on teaching. He has been recognized for excellence in teaching by peers, colleagues and students. Dr. Doebler was the recipient of the 2008 Carlo A. Sperati Award from Luther College, for outstanding achievement in the field of music. In 2006, Dr. Doebler was named Outstanding University Music Educator of the Year by the Indiana Music Educators Association, and also received the Chicagoland Outstanding Music Educator Award from Quinlan & Fabish Music. Professor Doebler is the 2005 recipient of the Valparaiso University Alumni Association Distinguished Teaching Award. Also in 2005, he was inducted into Phi Beta Mu, international band conductors fraternity, and Sigma Alpha Iota presented him its national award, Friend of the Arts. In 1999, Dr. Doebler received a First Annual Students' Choice Teacher of the Year Award from Alpha Phi Omega and Mortar Board. He has been listed twice in Who's Who Among America's Teachers. In 2001, he received the Orpheus Award "for significant and lasting contributions to the cause of music in America," by the Valparaiso University Chapter of Phi Mu Alpha Sinfonia. It is believed that this was the first Orpheus Award bestowed by the VU Chapter in its then 40-year history. In 2010, the Dunes Moraine District of the LaSalle Council, Boy Scouts of America honored Dr. Doebler with the Silver Seagull Award, in honor of his many years as Assistant Scoutmaster, Acting Scoutmaster, Webelos Leader, and Den Leader.
Professor Doebler is active throughout the year as a guest conductor, consultant, and clinician, and has appeared professionally in over 25 states, Canada, Malta, Australia, New Zealand, and China. In a typical year, Dr. Doebler will work with over 3000 students. He has served as a community music conductor, church music director, and also as director of Royal Brass Ensembles for the Minnesota Renaissance Festival. As a high school teacher, Dr. Doebler earned a reputation for leading the transformation of struggling bands into model programs. He was also active in site-based management and district-wide strategic planning. At the university level, his interpretations, repertoire selection, conducting, and leadership have been highly praised. Dr. Doebler has conducted and prepared ensembles for performances in the Sydney Opera House (Australia), Severance Hall (Cleveland), Orchestra Hall (Chicago), St. George's Basilica (Malta), Oriental Performance Hall (Shanghai), Shanghai Conservatory, Grand Opera Theatre (Hangzhou), Wrigley Field (Chicago), Orchestra Hall (Minneapolis), Ordway Music Theatre (St. Paul), EPCOT, Disneyland, and for events such as the International Special Olympics, and the NCAA National Gymnastics and Volleyball Championships. During the summers of 2005-2013, Dr. Doebler traveled to China as an invited lecturer and guest conductor on American music education and concert band music. In 2010 he presented information about these tours at the 29th World Conference of the International Society for Music Education. In July of 2006, Professor Doebler served as director of the jazz band for the National Youth Gathering of the Evangelical Lutheran Church in America (ELCA) in San Antonio.
Dr. Doebler is president of the Indiana Bandmasters Association (IBA). He is a former president of the Indiana Music Educators Association (IMEA), and currently serves as editor of IMEA's state journal. In past years, he has served IMEA as convention chair, All-State Future Music Educators Colloquium chair, contributing editor, convention future planning chair, professional development chair, and co-chair of the strategic planning steering committee. A leader in Indiana's teacher education reform project, Dr. Doebler served as chair of both the Fine Arts Advisory Group and the Licensure Committee of the Indiana Professional Standards Board. For IBA, he has conducted the All-State, All-Region and All-District Bands, and will conduct the Junior All-State Band in 2014. He has served Lutheran Summer Music, the national Lutheran high school music camp, as concert band conductor and guest conductor, handbell choir conductor (founder), summer program director, and faculty affairs coordinator. Dr. Doebler is founder and conductor of a professional-level concert band, Windiana, which debuted in 2001 at the Indiana Convention Center. In 2006-13, Windiana completed highly-acclaimed concert tours of China. Windiana was one of five bands, nationwide, to perform for the 2011 National Convention of the Association of Concert Bands.
Professionally, Dr. Doebler holds memberships in Pi Kappa Lambda, Phi Mu Alpha Sinfonia, Sigma Alpha Iota, Phi Beta Mu, National Association for Music Education, Indiana Music Educators Association, International Society for Music Education, National Band Association, Indiana Bandmasters Association, College Band Directors National Association, College Music Society, Iowa Bandmasters Association, Association of Concert Bands, American Guild of English Handbell Ringers, and the World Future Society.
Office: VUCA 2517
Tel: (219) 464-5087
E-mail: Jeff.Doebler@valpo.edu
Return to home page.